Caravanes du Monde 2016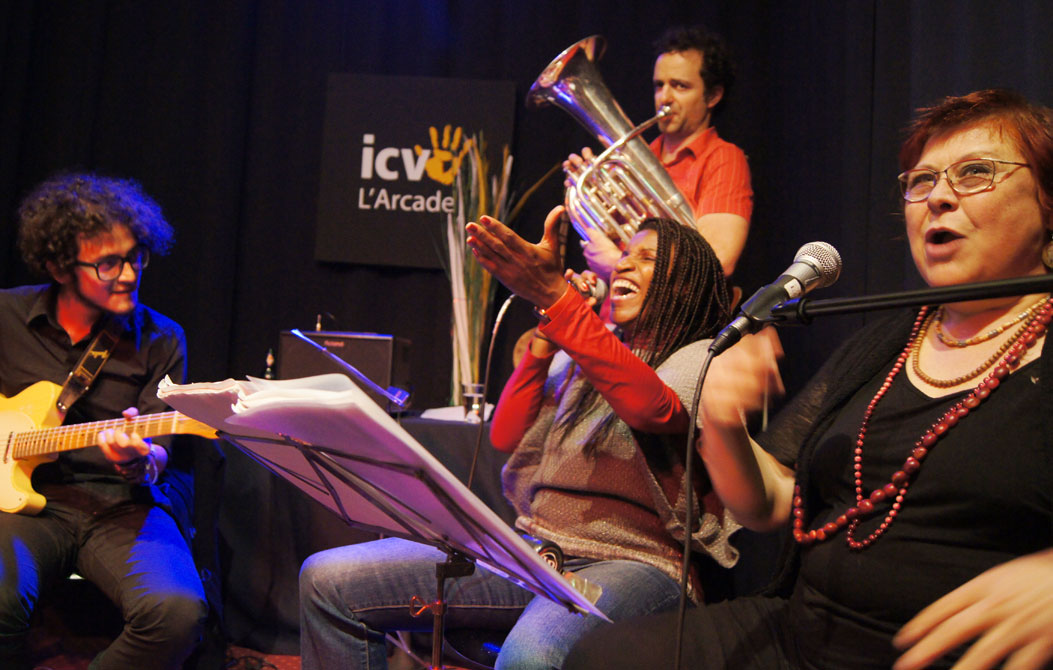 Concerts 'Live at the Arcade' and 'Caravanes du Monde' are taking place on Thursdays and Fridays from 6:00-10:30 pm.
See Image gallery.
See the monthly Event Calendar.
Are you a musician and would like to play? Send us an email (with links to your music) at arcade [at] icvolunteers.org.
CARAVANES DU MONDE 2015:
(Click here to see the detailed program)
Programs of June 2015
Programs of June 2015
Programs of May 2015
Programs for February 2015
Programs for January 2015