Welcome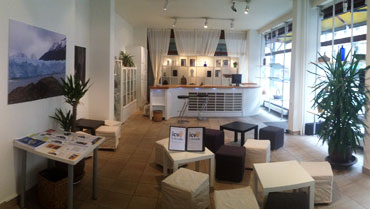 Welcome to ICV Arcade's website.
The Arcade is a space where different social, artistic and musical networks interact in a mutually enriching environment.
It is run by ICV, an international non-profit organization specialized in the field of communication for social and humanitarian projects and conferences.
The Arcade is located on 106 rue de Carouge in the heart of Geneva (see map).
Discover the activities. See the list of upcoming events and the event calendar. See our presentation video about Arcade's activities.