Live at the Arcade 2015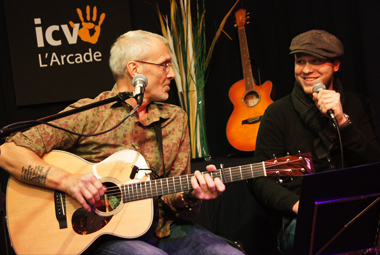 Concerts 'Live at the Arcade' take place on Thursdays from 6:00-10:30 pm.
See Image gallery.
See the monthly Event Calendar.
Back to general events page
Are you a musician and would like to play? Send us an email (with links to your music) at arcade [at] icvolunteers.org.
(Click here to see the detailed program)
Program for November and December 2015
Program for July, August and October 2015
Program for April and May 2015